About Us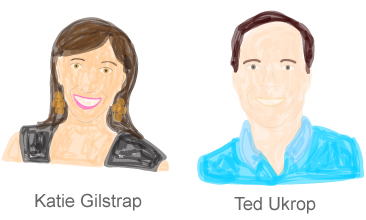 The idea for what would become Lift Caregiving first emerged, of all places, in the back office of a community bank in Richmond, Virginia.

While developing a financial product for family caregivers at (then) First Market Bank, Katie found herself overwhelmed by the acute need for a comprehensive yet actionable online resource for this growing, yet underserved, community of people.

After conducting interviews, reading articles and researching generational trends, she became increasingly convinced of the need to bring practical products, trusted services and helpful advice to the people who needed it most, and in 2010 she left the bank to pursue the idea. She convinced her friend and colleague, Ted, to join her, and with growing support from their community, Lift Caregiving opened its doors.

Many people have asked us how we got here, and our answer is simple. We believe that with great thought and great care, we can create an environment and a meaningful experience that will educate, engage and empower those caring for others.

Thank you very much for visiting. We hope that you will spend some time with us, share your story, meet fellow caregivers, find helpful solutions and come back soon.